Alice Rawsthorn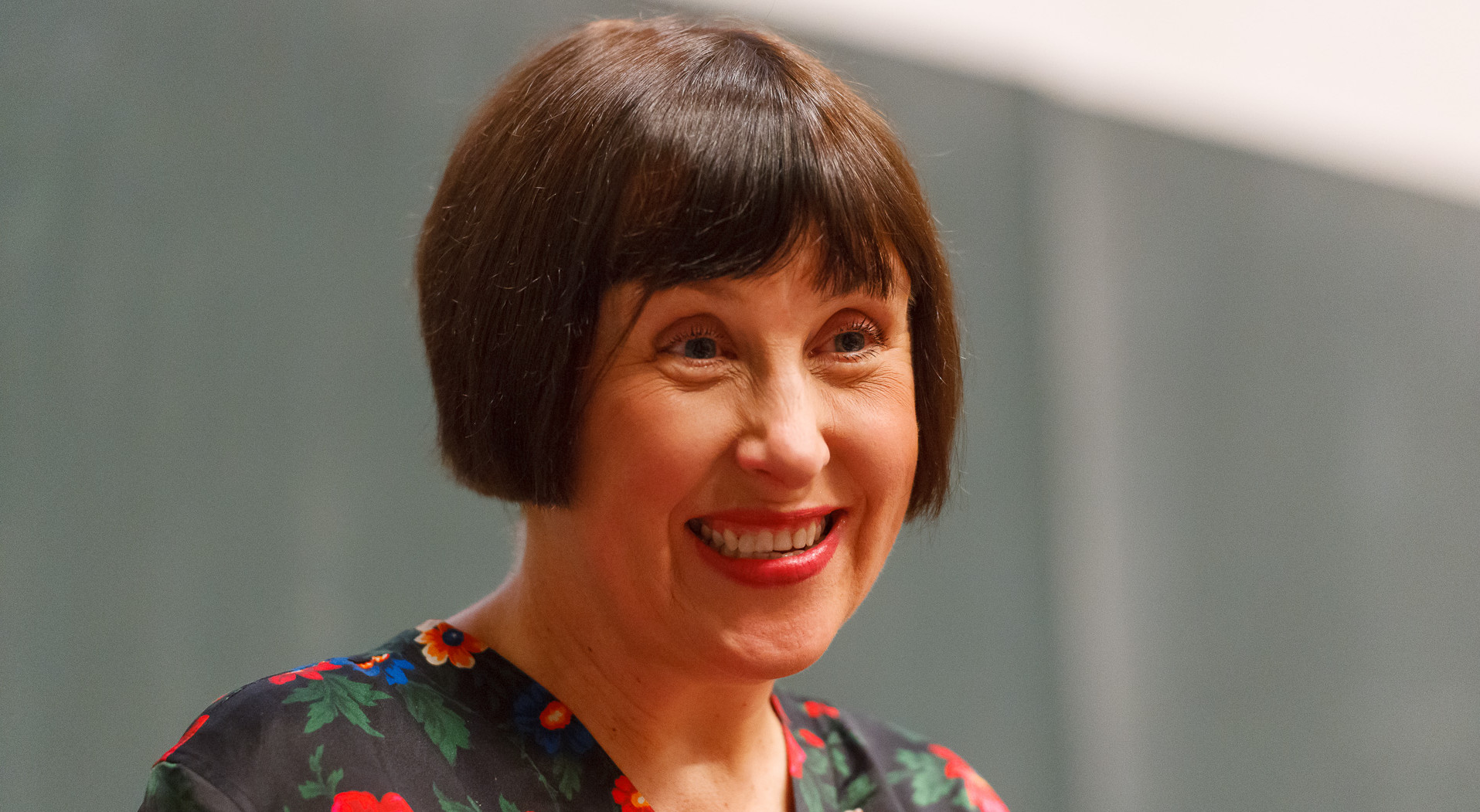 LECTURE WAS HELD ON 23 SEPTEMBER 2015
IN ACADEMY OF ARTS, ARCHITECTURE & DESIGN IN PRAGUE
WORLD-CLASS DESIGN JOURNALISM
Journalists who are specifically and continuously focused on design issues, are hard to find in Czech newspapers. Let us be inspired by a journalist who evaluates, explains, critiques and discusses the design world. Alice Rawsthorn writes about design for the International New York Times, which publishes worldwide. She is a member of the Board of Trustees for London's Whitechapel Gallery and is also a columnist for the respected British art and culture magazine, Frieze.
DESIGN, AN AGENT FOR CHANGE
"Hello World: Where Design Meets Life" is one of the publications in which Alice Rawsthorn reflects on design. It is written to be accessible for all, not just designers. In thirteen chapters she presents design from scratch. She answers the fundamental questions, What is design?, Who is a designer?, What Makes good design?, Why?. Design is important and it is a book full of interesting information, names, facts, research, and discusses stories and current topics such as ecology, long-term sustainability, the relationship of art and design, or why everyone wants to be "the new Apple". Design is considered a very influential tool that influences business, both in the past and at present, and will have an increasingly greater social role in the future.
The design theorist and writer was born in Manchester and graduated in Art History at Cambridge University. In the years 1985 – 2001 she worked as a journalist at the Financial Times, and pioneered the topic of creative industries. After 5 years she led the Design Museum in London and became a columnist for the global edition of The New York Times. In her professional biography we find such important positions as Chair of the Advisory body of the British Design Council, and significant awards such as an OBE, a British award for special contributions to the field of culture and arts, in 2014. In addition to the aforementioned publication "Hello, world", she has also written an acclaimed biography of the fashion designer Yves Saint Laurent.
PHOTOREPORT (author: Jan Hromádko)