Design in Croatia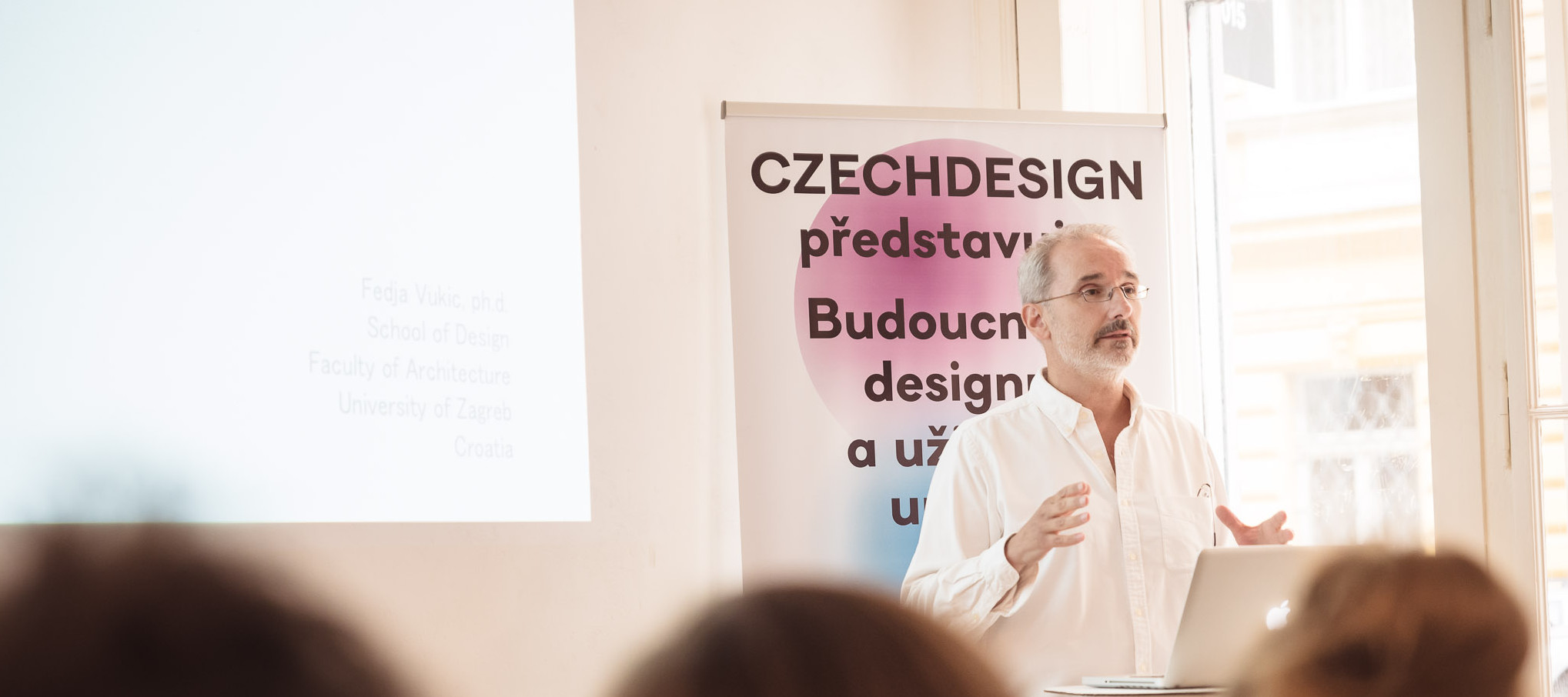 LECTURE WAS HELD ON 25 AUGUST 2015 IN CZECHDESIGN GALLERY, PRAGUE
FROM WEST TO EAST
The eyes of Czech experts and the general public often turn to the countries of Western Europe for inspiration and new design trends. Less frequently, we have the opportunity to meet with designers from countries to our east or learn about design development there. These countries have a similar historical context to the Czech Republic, and to compare these will bring interesting contexts to Czech design.
DESIGN OF THE BALKANS
For these reasons, we have invited a renowned theorist, Professor of History and Theory of Design at University of Zagreb, Croatia, to come and present his research projects and lecture "Design Theory and Self-Management Socialism" reviewing the  cultural phenomenon of design theory and critique within a socialist context which is non existing today but bears important values for design issues of globalized world.
EXHIBITION "DESIGN IN CROATIA"
In addition to the lecture will be an exhibition at Gallery CZD, titled 'Design in Croatia', within which the curator Fedja Vukić presents the recent history of design in Croatia and the former Yugoslavia as well as current design trends in this area.
Professor of History and Theory of Design at the Faculty of Architecture, University of Zagreb underwent training and research projects of universities in Split, Croatia, Ljubljana and Miami Beach. After more than two decades as one of the few experts in the field of design in the countries of former Yugoslavia, a major figure in the field of research, promotion and internationalization of Croatian design, which has proved its international activities and outputs via a wide range of international symposia and conferences.
A SOMEWHAT "DIFFERENT" DESIGN HISTORY
He is the acclaimed author of books on iconic design in Croatia such as 'Building on the borders' (1995), 'A Century of Croatian Design' (1996), 'Croatian Design Now' (2008). His latest work is a publication reflecting the period of Croatian industrial design between the years 1950-1980 titled 'The Other Design History', which is a retrospective look at the theory and critique of industrial design in the context of socialism in the territory of Croatia.
It looks at the key events in the development of Decorative Arts in this country, such as the  Triennial of Applied Arts in Zagreb in 1955 or the participation of Croatian designers at the Milan Triennale in 1957, where Vjenceslav Richter, Boris Babic and Mario Antonini won the silver medal for the interior of the Yugoslav pavilion.