Design vs. Financial Crisis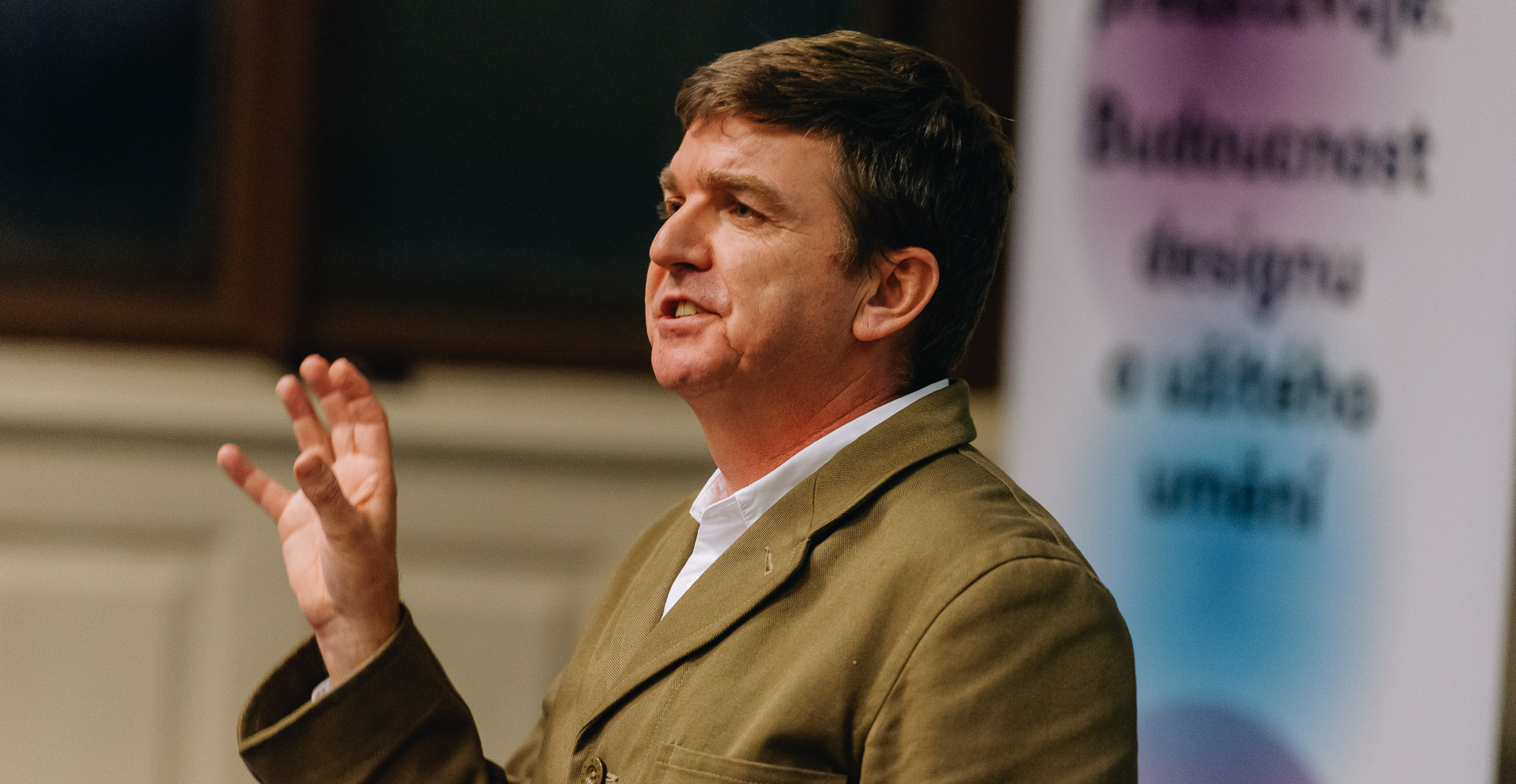 LECTURE WAS HELD ON 26 NOVEMBER 2015
IN ACADEMY OF ARTS, ARCHITECTURE & DESIGN IN PRAGUE
DESIGN VS. FINANCIAL CRISIS
As Winston Churchill said, 'Never let a good crisis go to waste'. It analyses the rise of design in relation to political economy since the 1980s, highlighting its role in processes of deregulation, New Economy, financialization and austerity. Throughout these, design has served two functions:  one is to feed them with objects and processes; the other is to signal changes. If neoliberalism is in its decadent, zombie phase, then what futures can be made with design? What opportunities can we grow from what we've already got? What should we discard? This lecture speculates on post-neoliberal potentials for design.
CONTEMPORARY DESIGN & SCIENCE
Guy Julier, head of research activities in the field of contemporary design at the Victoria & Albert Museum in London and at the University of Brighton, have presented the lecture 'Design and Financial Crisis: Some Reasons to Celebrate'. Throughout the world, we are seeing an unprecedented increase in design implementation. But the daily practice of its use is a bigger and bigger challenge. The profession requires experienced designers and creative artists who are able to understand  complex and difficult problems and propose innovative solutions.
PHOTOREPORT (author: Jan Hromádko)